Special offers!
These are items we approve of as a great deal.

These items are also found in our Ebay store. 
If you are interested, contact us via email or take a look at our Ebay store.

New items

Pocket size, and portable DAC from Technical Pro.

Cool litle item, and so far, our customers have only had positive things to say about this one.


OUT OF STOCK!
Technical pro fog machine with LED lights and wireless remote control.

One of our customers favorite products.

OUT OF STOCK!

Brand new speaker stands.
Study and heavy duty, and should hold up to mid-sized speakers.
These are pretty heavy them self, so shipping will be higher than normal.


OUT OF STOCK!

B52 MX-1515 PA speaker.
Plays loud and clear, very good sound quality for this price point of a speaker.

Perfect fo DJ use, but can be used in a home together with a subwoofer.

Price $899.00 for the pair. + shipping $295.00 within the lower 48 states.

Used items
To order any of these items, go to our Ebay store.
We accept paypal.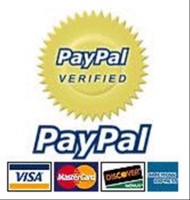 Rossi Audio Facebook group